Faust Street
Video Projection for Theater
Projection image test
Live projection image
Live projection image
Theater musicians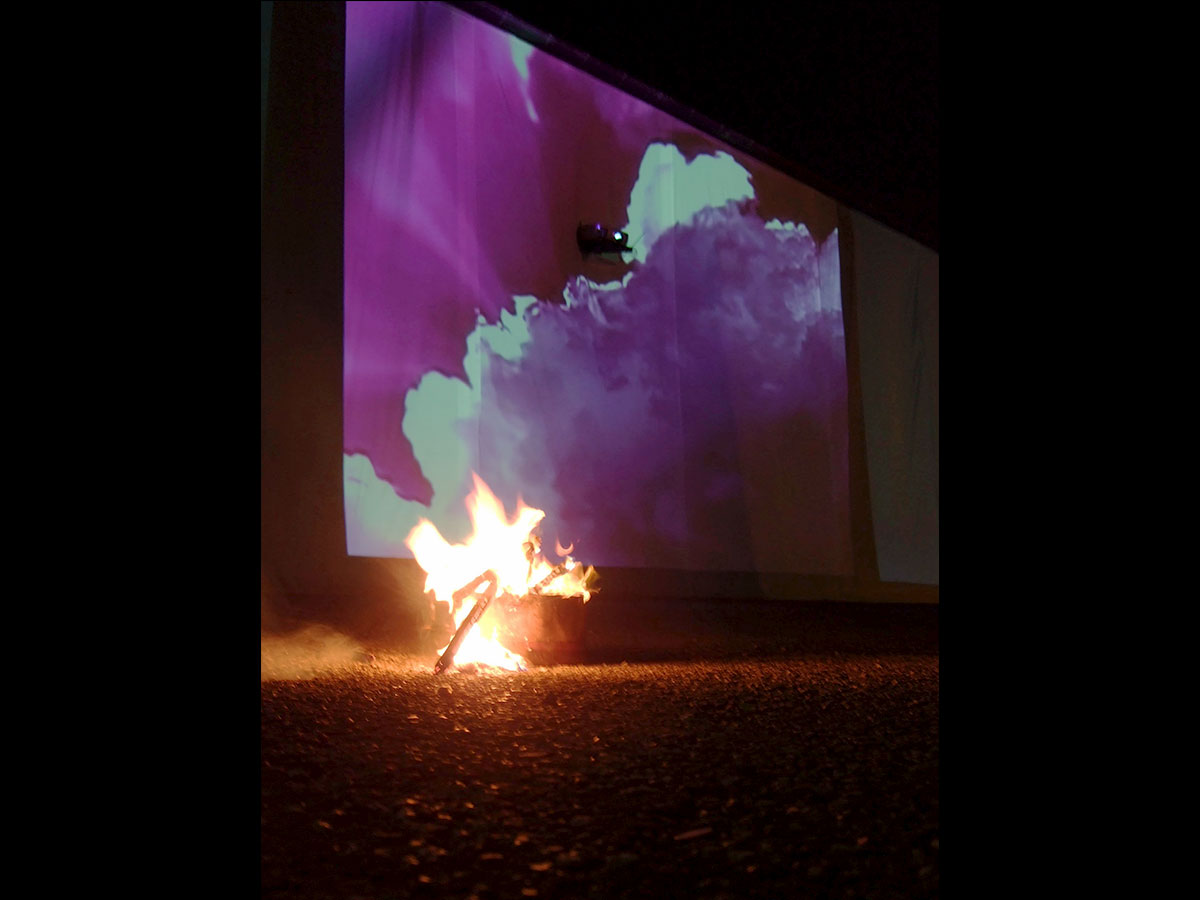 Live projection image & theater fire stunt
Outdoor theater stage
Live projection images
Projection building with white fabric
Video projection setup (D.E.M)
Les Abattoirs: Electro Choc 5 Festival / Mobil'Homme / Elvis Undead Club / Le MaTriCe
Bourgoin-Jallieu, France 04/2010
La Rue Faust : original & remix work for Elvis Undead Club's theater performance, Faust Go To Hell, at Electro-Choc 5 Festival.
Eight videos with sound were made using various resources from Faust, natural disasters footage, etc. and also included short videos from anthropologist & filmmaker Daniel Pelligra. These eight video loops projected on the festival's buildings (one building's walls were too dark so white fabric was added) and were part of the theater set. A short video teaser for advertisement was created too.
Direction: Philippe Pellier. Artist collective Le MaTriCe: Benoit Voarick, Pascal Caparros, Cyril Darmedru, Sebastien Eglème & Julie Meitz. Video setup: D.E.M. & Digital Vandal.
Tools: Adobe Creative Suite
Video : Faust Street Video Report
Video : Faust Street Teaser
Video : Electro Choc's Video Report on Faust